... but the mere seek for the carrots is definitely worth liking. Process- and achievementwise this makes a huge difference.
Motivation has broadly two functions in athletics and arts practice. Firstly, motivation steers behavior. If you are genuinely and innerly motivated to learn a particular skill, you will start to behave in a way that will get you closer to your goal. Secondly it gives you, figuratively speaking, energy to fulfill that behavior. It is the reason for someone spending thousands of hours with an activity, to become better at it. Motivation is a blend of processes and fuctions, and in it's core is an implementation – a certain mode of behavior which you choose as a conclusion of the expected consequence. Motivation is widely studied phenomenon and it manifests in many forms.
The direction of motivation is called orientation and it can be divided into four subgroups (There are many other ways to categorize orientation, but I like this one.).

Task orientation: The intentions of the individual are self-directed and self-imposed. The individual is interest in the task or assignment. The task orientation is considered the only mode in which effective learning can occur.
Dependency orientation: The individual is dependent on the reactions of the social environment. Hence, the individual might for example strive for recognition from team mates, partner or teacher.
Self-orientation: The intentions of the individual aim for strengthening self or creating various defenses. This orientation might also be an attempt to explain failure.
Alienation orientation: The individual attempts to resign the activity by all possible means and tries not to participate at all.
The cornerstones of a task-oriented mind are experienced autonomy, experienced competence and experienced social cohesion. Underlining these elements in any circumstances increases intrinsic motivation and task orientation.
Autonomy is an individual's feeling of that he or she has the opportunity to influence his or her own exercises, for example in the form of choosing a sport, an amount of exercise, a form of exercise or another mode of action.
Competence is a person's belief in the adequacy of his or her own abilities, for example, in performing an exercise. If he or she generally feels that he or she is good in sports, for example, there is a great sense of competence in sports-related exercises. Tasks related to one's own skill level and competence play a key role in experiencing competence.
Social cohesion is a person's knowledge of that he or she belongs essentially to the social circle or group in question. It is precisely because of this sense of belonging that sports groups, such as sports teams, attract people.

Countless studies in the fields of physical activity and competitive sports have shown that a task-oriented mind and its building blocks are key factors in learning, enjoyment and endurance. Needless to say, in my previous blog post, a belief in one's own talent or non-talent has a rather negative effect on task orientation. According to motivational research, different forms of dependency- and self-orientation are associated with, for example, cessation of activities, selection of suboptimal training strategies, and negative feelings experienced in activities.
It is therefore not worthwhile to justify one's own activities through a certain award or mere self-development in the long run. This can, of course, seem a bit daunting and awkward, as the rationale for many actions may be to strive for development. Yet, if the process and the task itself as such, regardless of development, are not pleasing, it will most often have a negative effect on motivation, and thus on development.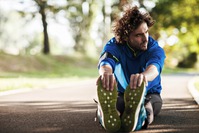 It seems that the individual divides the factors of success or failure into either those outside the individual or those within the individual himself. It is also possible to evaluate these causal attributes according to their temporality and dynamism; whether the perpetrators are permanent or temporary and can be affected or not. The reasons that the individual considers to be the most important to influence the outcome are abilities, effort, task difficulty, and chance.

If the result of the activity is positive and the individual feels that he or she has achieved it specifically through his or her own efforts, the emotional experience becomes positive. If, on the other hand, the outcome is inconsistent with the main culprits, the emotional experience is negative. The same phenomenon occurs even though the outcome is positive, but the individual feels the success happened by chance. If, on the other hand, a positive outcome is seen as a result of the individual's own efforts, the motivation remains positive.
A good example of this is a trainee who says that "he can never learn handstand because no one in their family is acrobatic either." Such an example shows that the trainee believes that the reason for his or her failure is both permanent and beyond his or her influence. The internal mechanism is ruthless, and it's easy to see why such a mindset really prevents you from attempting handstand training.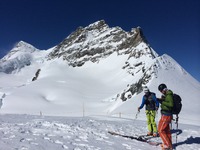 Athlete, student, or trainee: Think, if you really like what you do in your practice? If not, could you somehow improve the situation? Try to rationalize the reasons for success or failure so that you understand that they are both temporary and within your reach. Try to increase the amount of perceived autonomy, perceived competence and perceived social cohesion by all means.
Coach, teacher, or supervisor: If you work at the administration, reduce competitions and badges and other confrontations, or at least reduce their importance. In athleticism and arts, the teacher should, from the outset, emphasize internal, task-oriented reasons for participating in the activity. Try to increase the feeling of students or trainees perceived autonomy, perceived competence and perceived social cohesion by all means.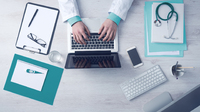 Sources:
Heckhauser: Motivation and Action

Jaakkola: Liikuntataitojen oppiminen ja taitoharjoittelu

Kuusinen (toim.): Kasvatuspsykologia

Nurmi & Salmela-Aro (toim.): Mikä meitä liikuttaa: Modernin motivaatiopsykologian perusteet

Weiner: Human Motivation: Metaphors, theories and research

Yrjönsuuri: Opiskelutaito